Saturday, October 15, 2022
5th SHOW OF SECOND-HAND BOATS IN LIVE STREAMING | 22-23 October 2022: a new way to sell your boat!
HERE THE COMPLETE PROGRAMME.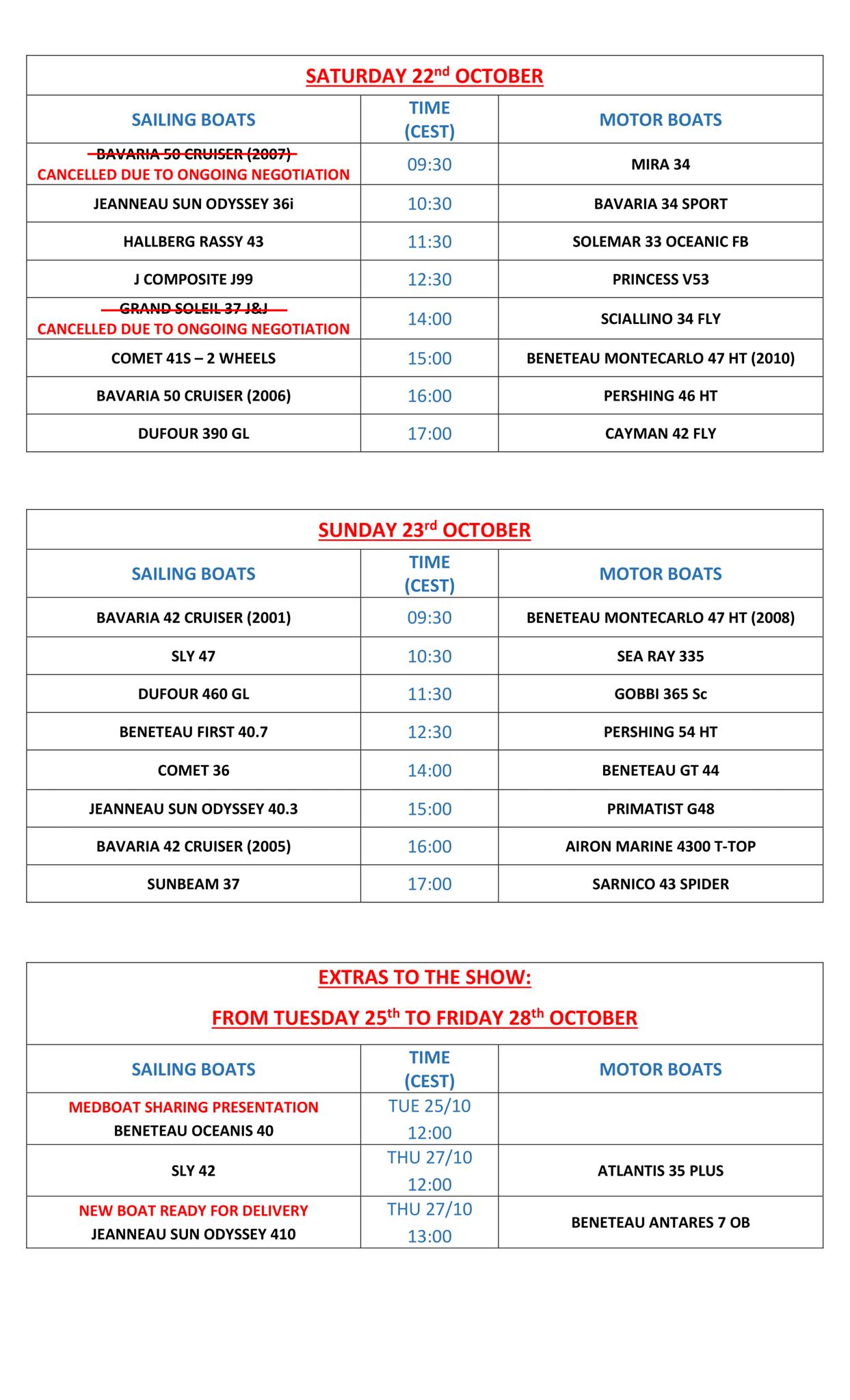 A new way to sell your boat.
The 5th SHOW OF SECOND-HAND BOATS IN LIVE STREAMING, organised for the weekend of Saturday 22nd and Sunday 23rd October 2022, from 9.30 a.m. to 6 p.m. (CEST), is just around the corner. The sale of a boat necessarily requires a whole series of side activities: making a file, the photo shoot, and above all organising the (numerous) visits. Owners who want to sell their boat almost always want the same objectives: speed, low expenses, best selling price, and above all they want to avoid time wasters. The Abayachting Video Salon is born precisely from the needs of boat owners.
First of all, it allows a faster sale, as the boat can be seen live at the same time by more than 70 people (with an average of one visit per week it would take more than a year.) Less time means also LESS EXPENSES: for mooring, insurance and maintenance.
BUT NOT ONLY: the visitors connected live are really looking for THAT TYPE OF BOAT, as they are selected from the Abayachting database among more than 20,000 profiled customers. In this way, the boat is proposed in a more targeted and therefore more effective way.
And there's more: we know that all potential buyers of a boat would love to meet the seller. The Video Show is the perfect opportunity, as connected visitors can interact with live questions, which will be answered by the owner, who will actively participate in the on-board visit.
The likelihood of selling the boat is thus maximised, as demonstrated by the average of five purchase proposals that are made in the week following the Video Show. Not bad, is it? In a nutshell, all filters are set to zero: real, live footage, with interaction between buyers and sellers for a clear, no-holds-barred presentation, in perfect Abayachting style. Naturally, all of this is supported by advertising campaigns on all the major Italian yachting portals, and the video is uploaded in its entirety to the Abayachting publication channels, to give maximum visibility even after the event.
To participate in the Abayachting Video Show, please contact the Abayachting staff by writing to info@abayachting.com or by calling 011 2457841.
MOTORBOATS CHANNEL: https://us06web.zoom.us/j/98802989198
SAILING CHANNEL: https://us06web.zoom.us/j/89512732583